How To Write Attention-Grabbing LinkedIn Headlines
---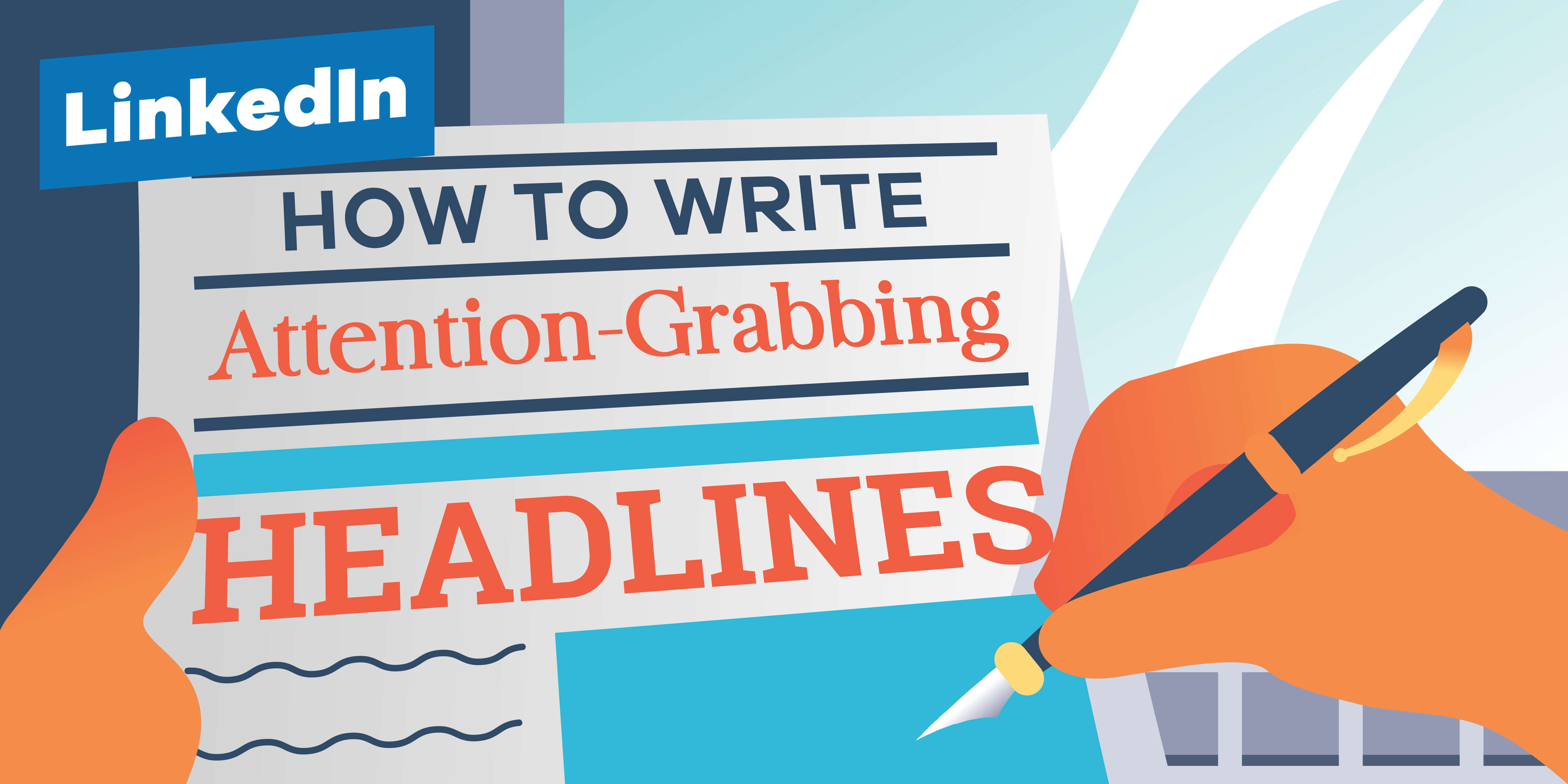 When we're working on our LinkedIn profiles, we often spend minutes looking for the perfect profile photo and banner. We wouldn't want to miss out on a recruiter or client opportunity just because we settled for a dull page.
However, visually-appealing content isn't the end-all-be-all of creating a good impression. Right below your name sits your headline: a 120-character space that can help you stand out.

It goes without saying that the more effort you put into improving your headline, the more likely you are to get messages. We rounded up a few tips to help you maximize your LinkedIn headline:
1. Find your audience and simplify your terms
As with any type of narrative, you can't write a description without first knowing who you want to address it to. Are you targeting recruiters or clients? Keep in mind that your headline should be easily searchable and understandable to the users you want to reach out to.
As impressive as complex titles like "Account Representative" sound, you have a higher chance of attracting recruiters or prospects with easy-to-understand titles such as "Sales Director."
2. Be creative, but not careless
More often than not, we can get caught away with trying to write a catchy headline. The pressure to be inventive and unique eats us as we struggle to fit descriptions in 120 characters.
Be mindful of sounding too unconvincing or arrogant. There's nothing wrong with using humor to lighten up your headline, but remember that comedy also comes with the risk of making you look unprofessional.
3. Insert value proposition
Anyone can hold a specific job title, but how can you stand out amongst the hundreds of users who are working in the same field? It's pretty simple: Describe what value you can contribute to your prospect.
Here's a simple formula: "[Job title]: Helping X do Y." It's a straight-forward way to convince your visitors that you can help improve your customers' lives.
4. Spice up with strong adjectives
An attention-grabbing headline is one that can accurately and creatively describe who you are and what you do with as little words as possible. Using strong adjectives can help you achieve exactly that.
Flowery words can help separate yourself from everyone else in a professional way. Here are some adjectives you can use:
Exemplary
Spirited
Influential
Astute
Observant
Distinguished
Ambitious
Competent
Crafty
Inventive
Enthusiastic
Virtuous
Educated

What you shouldn't do
It's a common mistake to be transparent about your current career hunt on your LinkedIn headline. Unfortunately, these are dull descriptions that don't say anything about you. It can create a negative impression which in turn can cost you the profile view and message request.
A quick list of headlines you should avoid using:
Unemployed and looking for work
[Previous job title] seeking work
[Previous job title] available for new opportunity
[Previous industry] in transition
[Previous job title] currently exploring options
Recent graduate seeking entry level position

Emphasis on keywords
The character limit for LinkedIn headlines may be tricky to work around, but if there's anything you shouldn't sacrifice, it's inserting keywords. Your LinkedIn headline is the most critical when it comes to SEO, which can increase your ranking and impact.
If you want your account to be discovered, put an emphasis on making your account searchable either on LinkedIn or other search engines. Omit proper nouns and go instead for those which you think can draw more traffic.
Example: Instead of writing "Vice President of Sales at XYZ Company", choose to add more keywords and revise it to "VP Sales. Revenue Growth. Product Development and Sales Operations Leadership."

Be honest
Your LinkedIn Headline is a reflection of who you are and is the first introduction about you that your prospects will see. While there's nothing wrong with wanting to impress your profile visitors, remember that it's also important to be honest and embrace your skill set. When you trust in yourself and what you can bring to the table, it will translate back to your profile effortlessly!